Hi there,
I am a bit late posting these photos. On Monday 14 July, one of my Monday ladies, Heather and her MIL Sheila, came to my place for a class.
The ladies had a play with the Zindorf Technique. To find out more about this terrific technique, pop over to
Michelle Z's blog
. You will be amazed!
This is the card they created (I didn't take a photo of the ladies' cards, as they were almost the same as mine :) )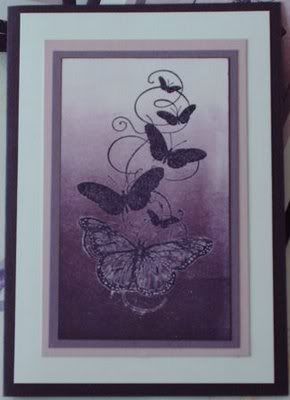 They found this quite a challenge, so after lunch, they opted for some easy cards. So, easy it was. I grabbed some cards I had made very quickly some months back using a sketch from
Little Scrapbook Shop's sketches gallery
.
This is the original sketch:
And here are the lovely cards the ladies left with:
You ladies did a wonderful job and I love the cards you created!!
Thanks for stopping by today!
Deanne
xx