Hello everyone!!
I had to pop this on here today!!
Today I was the lucky recipient of a cute little RAK (Random Act of Kindness) from my friend Jenni. I love getting presents for no reason. I popped over to her house and here was this cute little gift waiting for me!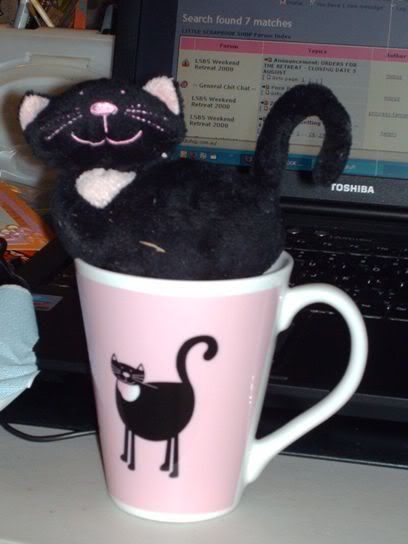 Isn't he gorgeous!! Love the pink mug.
Jenni gave one of these to our friend Jo too, and she called her cat Kittycat Jack (after my Kittycat Jack). I think my kitty looks like a girl, so I am going to call her Cleo, after a black cat I used to own many many years ago.
Ciao for now,
Deanne
xx